Testimonial Simon Parten, Switzerland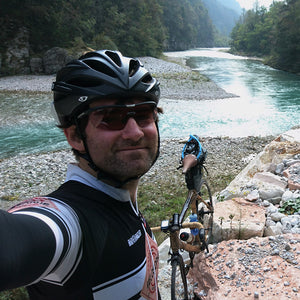 I took your frame, and built it into a unique looking 'racing' bike. It's been a fun project, and as I say, the final bike gets plenty of looks and compliments.
It's a very unusual piece that I intend to continue riding for a long time to come. The bike in that photo might be a bit dirty, as it's just come back from a week tour of the Dolomites, where over 7 days, it climbed 11,307 vertical meters, and travelled 631KM (with an 85kg rider and another 10KG of gear).
The bamboo frame descended the 'Passo San Pellegrino' in excess of 70KPH at points – so I have trusted my life to it (after a suitable testing period I might add!), and lived to tell the tale.
I will say that I'm proud of the finished article. It's something different, that certainly stands out from the carbon crowd – Simon Parten, Switzerland
---
Also in News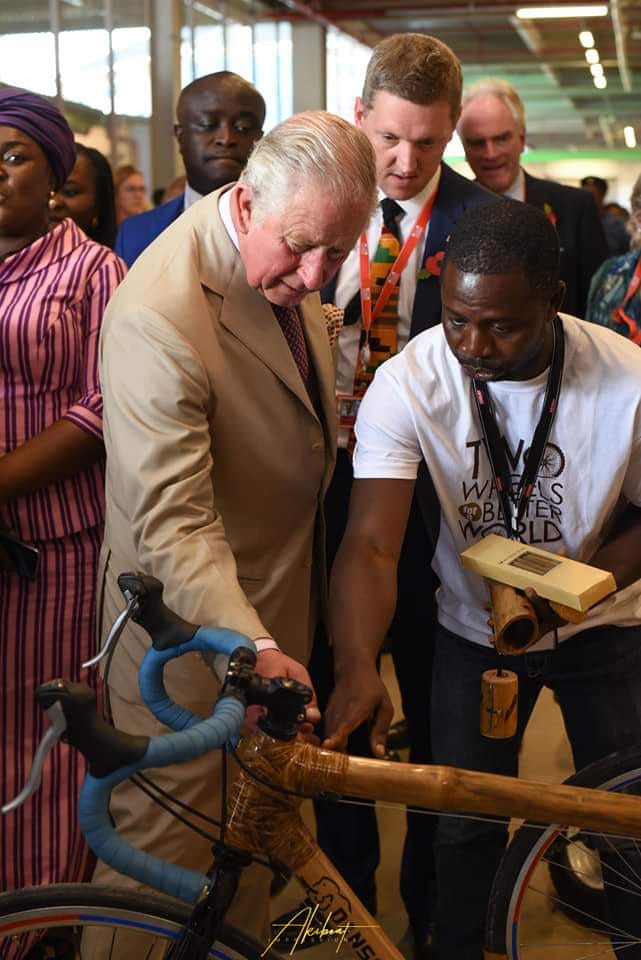 On a recent historic visit to Ghana, His Royal Majesty, Prince Charles commended Booomers for their impressive environmentally friendly products. The Prince of Wales visited Ghana on the 2nd of November, 2018 as part of an official visit to West Africa.  The Prince, who has been a long standing advocate for environmental sustainability, was full of admiration for the Booomers bamboo bikes and remarked, "I have heard so much about these bikes and am happy to finally see them. I am going to buy one."