Bike to School Program - Helping Curb School Dropout Among Girls in Rural Ghana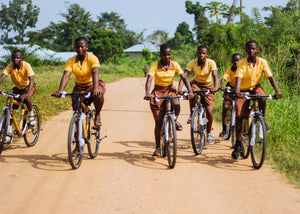 Booomers International, a social enterprise that manufactures bicycles and other products from bamboo has launched another program in its continued efforts to ensure quality education for children in rural communities. 
The program, 'The Bike To School Program' started off last year after the company got support from UNICEF Ghana to provide 150 bamboo bicycles for school girls in the Nchumuru District of Ghana through the Afram Plains Development Organization.
The company, as part of its social efforts in partnering with corporate bodies and development organizations, aims to give children in rural communities a means of transport to their schools especially in communities where there are no schools.
In April 2016, the company was approached by UNICEF to provide 150 bamboo bikes for school girls in the Nchumuru District of the Volta Region and that was the beginning of something great.
The CEO and founder of Booomers, Kwabena Danso reiterated the company's commitment to supporting education as it always done.
He said they have supported several kids some of whom have now been able to complete their tertiary education whilst others are still in studying in various tertiary institutions.
According to him, he is so committed to this program because he had to walk about 8 miles everyday to attend school in a different town.
The program is to supplement government efforts in bringing quality education to children in the hinterlands of the country. For us, it is a very big thing because many children in rural areas have to walk long distances to attend school since most communities do not have school facilities. 
This situation had led to many children dropping out of school as they lose interest in education entirely.
"Actually my own experience in the rural community of Petepom near Bogoso is a testimony to this. At a point, I had no interest in going to school and I nearly dropped out of school", the CEO said.
The program seeks to provide over 5000 rural children with bikes to school within a period of 10 years. Mr. Danso urged corporate bodies and development organizations to support the program to ensure the vision and dream of the rural child become a reality.
Booomers International is a social enterprise which manufactures bicycles and other accessories with bamboo.
The company, which has sold its products in over seven countries in Europe, North America and Australia, invests a substantial amount of its profits in the social development of the communities we operate in.
They provide need-based scholarships for children in rural areas and libraries to rural schools.
The organization is putting up a model school through it's sister organization to support education in the rural communities in which it operates.
Currently, Booomers offers Bicycles, tricycles, balance bikes and phone speakers for local and international markets.
From original post on MyJoyOnline, Ghana.
---
Also in News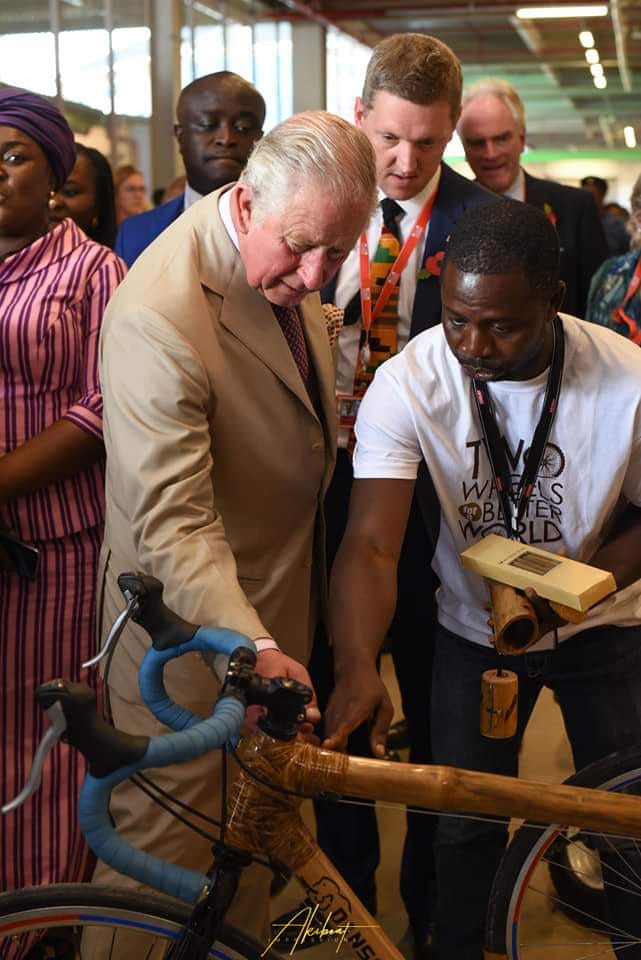 On a recent historic visit to Ghana, His Royal Majesty, Prince Charles commended Booomers for their impressive environmentally friendly products. The Prince of Wales visited Ghana on the 2nd of November, 2018 as part of an official visit to West Africa.  The Prince, who has been a long standing advocate for environmental sustainability, was full of admiration for the Booomers bamboo bikes and remarked, "I have heard so much about these bikes and am happy to finally see them. I am going to buy one."